LOUISE ELVIN-WALSH
QUALIFIED DIETITIAN

 | 

BARIATRIC SURGERY NUTRITION (BEFORE & AFTER)

 | 

WEIGHT MANAGEMENT

 | 

GASTROINTESTINAL AND DIGESTIVE CONDITIONS
Hi, I'm Louise, and I'm a qualified Accredited Practising Dietitian who provides safe, evidence-based dietary advice and management to individuals (in health and disease). Seeing patients/clients for anything and everything in General Private Practice has necessitated having an excellent knowledge base and has provided me with a brilliant opportunity to utilise a large range of clinical skills. It is wonderful to observe improvements in my clients' health and wellbeing, anthropometric and biochemical measures as well as receiving positive feedback from them about how they feel about themselves and their quality of life now.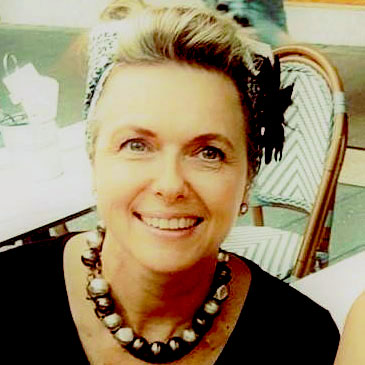 My work in Queensland Health's Hospital and Health Services has shown me the difference that a Dietitian can make to managing diseases at an acute stage. It has also made me extremely motivated to prevent chronic lifestyle diseases.
I truly relish the challenge of keeping up to date with all areas of clinical nutrition. However, I have a special interest in the following areas:
Bariatric Surgery (Before & After)
Weight Management
Gastrointestinal and Digestive Conditions
With a 17+ year background in Telecommunications, (more recently involving delivery of Dietetic Consultations via. Telehealth for a Tertiary Hospital), I have a proven track record for building rapport via. phone and video (as well as in person).
Supporting patients before and after Bariatric Surgery is a passion of mine. In an effort to explore ways for dietitians to support geographically remote patients' post-bariatric surgery I conducted a research project which culminated in the publication of "Nutritional monitoring of patients post-bariatric surgery: implications for smartphone applications" in the Journal of Human Nutrition and Dietetics, United Kingdom in 2017.
In 2018 the Centre for Advanced Learning Medical Nutrition Therapy for Bariatric Surgery course provided me with the most up-to-date training in this area of nutrition and dietetics for bariatric surgery patients. I am also an Optifast® Accredited Practitioner and have training in Weight Management Psychology and Motivational Interviewing.
Thanks for visiting my website. I look forward to supporting you in achieving your wellness goals.